News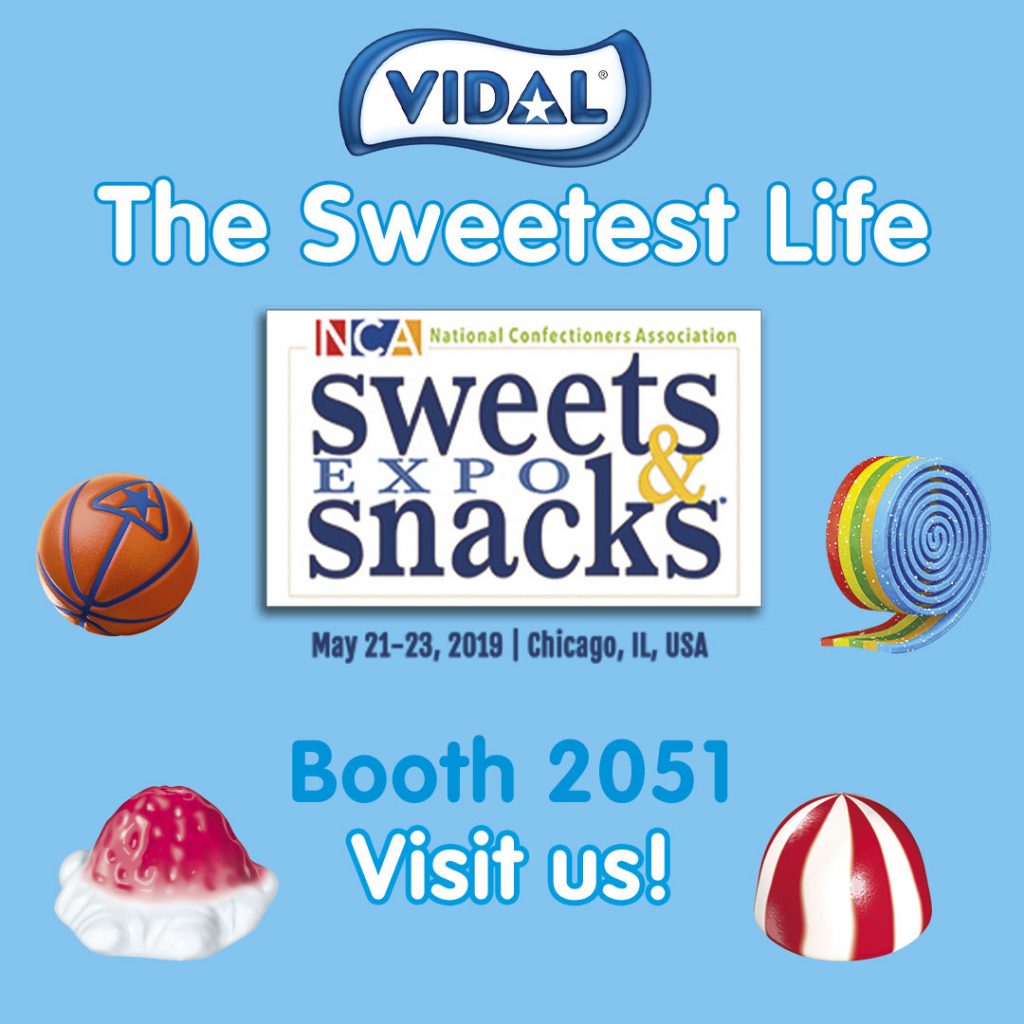 COME AND VISIT US AT SWEETS & SNACKS EXPO 2019!
Sweets & Snacks Expo, held in Chicago, is one of the most important events of the year for Vidal Candies. Since 1997 we have, uninterruptedly, participated at the most relevant confectionery trade fair of North America with products for all tastes. With new treats that stand out because of their intense flavors, original designs and formats destined to all kind of consumers, in this edition we hope to continue expanding our brand of candies all over the world. Sweet & Snacks Expo is the perfect opportunity to keep on generating powerful business relationships and increasing our presence in the United States, where we have operated our own subsidiary since 2010.
If you want to know more details of our products, come and visit us at Booth 2051, from May 21st to May 23rd, 2019. We will be waiting for you!
What's New!